~Wallpapers 2~
Hello my Vintage Lovelies! Hope your all well, and enjoying the sunny weather! One of my first ever articles on this blog was all about wallpapers and feature walls. ( Click
Here
)
It proved to be one of your favorites, and so now lets see whats happened in the world of wallpapers!
~Floral's~
As always floral patterns continue to be as popular as ever! I can see why too! Lets take a look at a few of my favorites , affordable prices, and beautiful patterns!
This wallpaper is only: £7.99 (Per Roll)
More Information on the website: The Range
You can pick out:
~The Oriental blue
~The violet
~ The light pinky shade
~ The Green
Just as they have done in the picture you will notice the colours don't have to be exact.
From The Graham Brown collection.
Alternative background colours include:
white, for an airy, fresh feeling. Or Black for a sophisticated, evening look.
This wallpaper is only: £7.99 (per roll)
More Information on the website: The Range
You can pick out:
~ The refreshing Green
~ The baby pink
~ The rosey pink
~The white
Most Pastel colours will go with this wallpaper.
Alternative colours: Vintage Blue, or Fawn.
~Patchwork~
Patchwork styled wallpaper, is such a cute idea, and is very effective!
This wallpaper is: £7.99 (per roll)
More information on the website: The Range
All the patterns are so sweet. There are so

many colours to pick out of this wallpaper, but any pale pastel colours would go with this lovely wallpaper!
The website describes it as:
"Pollyanna sky blue wallpaper from coloroll is a fabulous feature patchwork in caramel and red.
The vintage inspired has two pretty co-ordinate ~ A small posy pippa and pink ticking stripe poppet."
From the Pollyanna collection
Alternative colours~ Caramel/Red
~Pattern Cuties~
Always simple. Always effective. Always gorgeous.
The Good old Gingham,Checkered, Stripes and Spots!
These patterns are so lovely in rooms, it just shows you don't need to go complex to get nice results!
Price: £12.99 (per Roll)
Website: Homebase (Click for more Information)
These sharp affective stripes create a lovely statement. I also LOVE the retro style inspired pieces the website has chosen to put with the wallpaper!
Dots, Dots, Dots!
(Other Options: Red and Multi not shown)
These are really effective and sweet in a room. They give it that little extra cute touch! The little bit of flavour, that little burst of colour and brightness!
*Note the pastel colours for later*
Price: £14.99 (Per Roll)
Website: Graham and Brown (Click for more information)
(Compliments to the lovely examples of the different wallpapers in the possible settings of the house)
Gorgeous Gingham :)
Price: £23.95 (Per Roll)
Sample price: £0.75
More Information: wallpapersales
The pastels keep making appearance in these lovely patterns!






Check, Check and more Check!
This lovely Rosey Red checked pattern is one of my all time favourites! It simply never gets old!
Price: £23.95 (Per Roll)
Sample Price: £0.75
More info: Wallpapersales
If your not so keen on my pattern choices from this website, then it is certainly worth having a look at the other cuties!
~Geometric~
Now , Personally, with Geometric Print, you have to be very careful what you match it with and how you use it! Its one of the trickier wallpapers to design with! But hey were all up for a challenge, aren't we?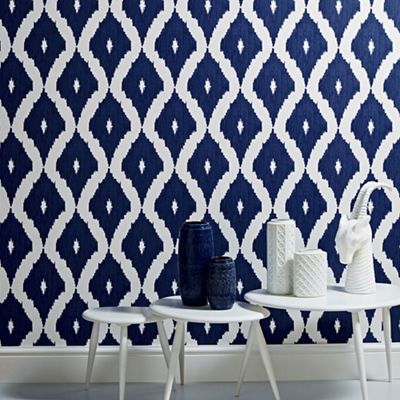 This is a cutie, it is elegant and sophisticated, but the vibrant blue also shouts bright and fun!
Price: £20.00 (Per Roll)(Save 20%! A FAB DEAL!)
Website: Debenhams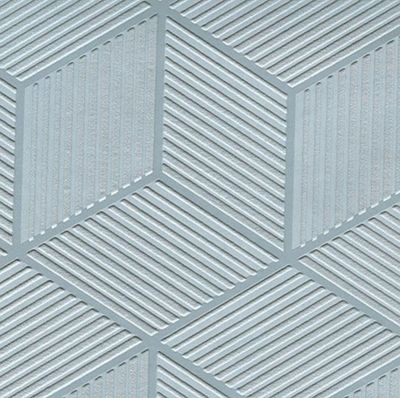 The use of textures and 3 Dimensional effect on this wallpaper is really clever!
You could also pair another colour with it easily!
Price: £16.00
(Save 20%! FAB DEAL)
Website: Debenhams
~COLOURS!~
Colours, Colours, Colours!
There is never anything wrong with just a nice bit of colour! The splash of excitement can be put in anywhere!
~Patterned Curtains
~Cushions
~Duvet set
~Accessories (Check out: "That Cute Little Touch" ~Check out my article for more!)
How do i use colour most effectively?
I divide colour into two main categories
~ Neutral and Pastels.
~Bright Bold Statement colours.
With Neutrals and Pastels, paint all your walls the same colour, and add the bursts of flavour through other pieces. Maybe a Big statement piece ~Check out my article for more!
Bright Bolf Statement Colours:
Be very careful! Painting all your bedroom walls a bright vibrant colour is the same as pasting a bold wallpaper over all the walls!
1.Lets use the colour Red as an example. When applying red to your room, only add it to half the walls in the room. So if you had 4 main walls , add it to two of them, the other two splash on a neutral colour! You can have the wall corresponding or beside each other, which ever you think is best, i couldn't say my opinion without seeing the room myself!
This house has chosen to use red as a feature wall!
There is another option! paint all your walls that vibrant colour, but tone the room down by using neutral colours for furnishings!
Some chose to combine both, and have neutral furnishing, and not all the walls painted. It really depends on the room, and what you are trying to achieve!
Thank you very very much for reading , i hope it inspired you to make some changes in your house! Please comment any, ideas for next posts for either me or The Country Rose , questions, and responses to this article below, i will try my best to respond! If you have any photos of your gorgeous refurbished rooms you would like to share with us you are very welcome to on out Facebook page! Your support means a lot to us!
(I cannot tale responsibility for quality of any of the products shown, i have not tried them out myself, i highly suggest you read other peoples reviews on the website.)
Lots of Love, Buttercup x