Marilyn Monroe~ Looking stunning
on the beach!
Vintage Swimwear, perfect for so many reasons. Affordable, beautiful.
T
hey never go out of style!

Vintage designed swimwear is also very simple to wear as it suits any body type. So relax, don't stress,we can sort you out in a pretty Bikini or a Classic full-length beauty.
So without further ado, here are my favorites for you to enjoy!
A more modern take on the
Nautical Look.
Relaxing by the beach has never looked more Classy. Easy to wear,and stylish on anybody.
Also the cheapest option for Vintage swimwear~ with 'cossies for under a tenner in some places!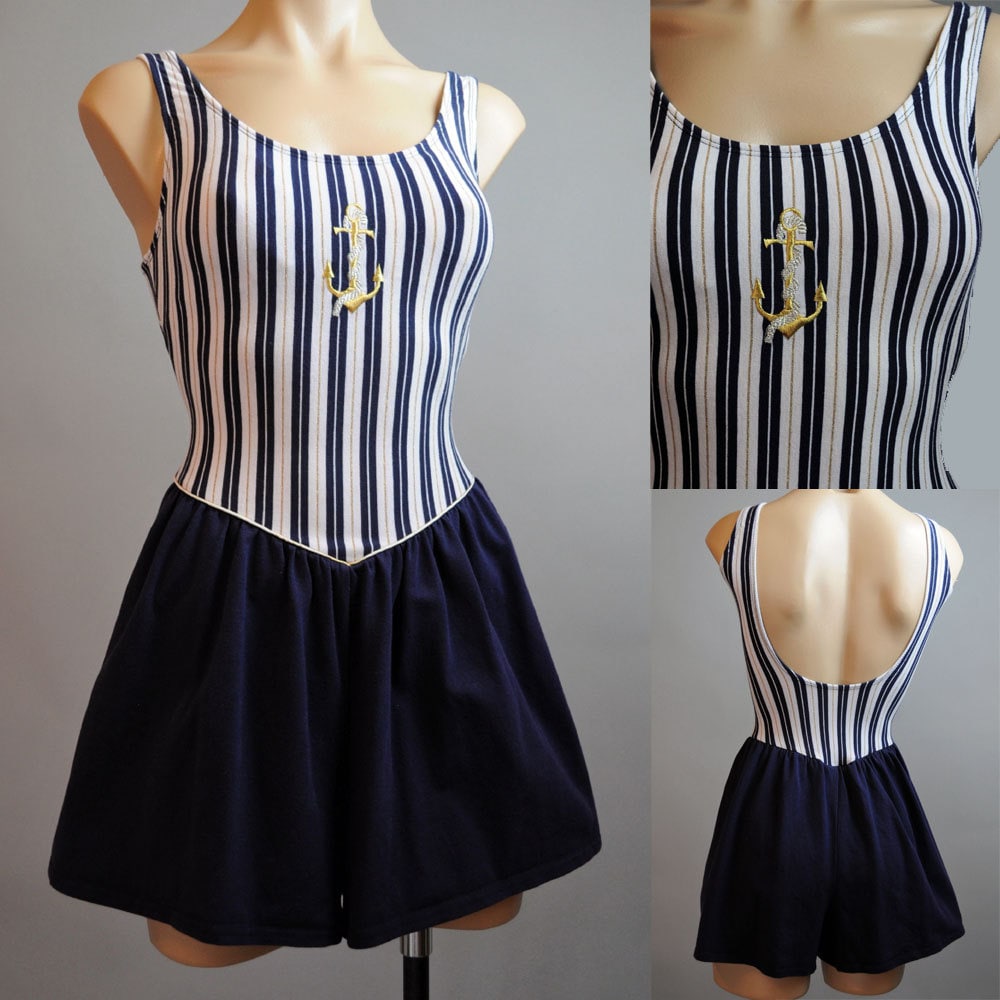 Why not Try a Swimsuit this year? This one from
Etsy is the cutest thing I have ever seen!
Floral
Whether you choose to go Bri
ght and Bold, or Dainty and Delightful, Floral is the way to go for any Fashion forward chick.
To the left is my favorite, bright and colorful and the skirt is the sweetest. It may seem a little too daring, but go for it!
This cutie is from Betsy Johnson.
Dorothy Perkins, and very
Beautiful


Black looks fabulous with a tan.
From Indulgy.com
Chic Bikini's

This type of bikini, I couldn't remember the name for, so I'm just going to invent one. Chic bikini's are the most wonderful for curvy people.
And if your not blessed with huge curves (Join the club baby)it makes what you do have, look bigger and better!
Ebay has so many gorgeous finds,
These being some of the best.
Swim-dresses
I have no idea why more people don't wear these, the cutest things! Us girls love dresses..and swimming. Its the perfect summer combination.
Thanks for reading, Hope you Enjoyed. Please feel free to comment your favorites, or tweet me @VCountryRose
Ps. We are almost at 10,000 views! I am so excited!! Especially as we only started blogging around seven months ago. Thank-you to everyone who has helped and supported us, and our loyal readers. :)
CountryRose x
Pictures are from Google. We have no ownership or copyright over these letters. All copyright belongs to Google.com and the original owners.