Hey Everyone, i am The Country Rose's friend Buttercup. In fact if you look on the website i am the co-writer and co-manager!! How exciting is that?? Anyway i am a massive fan of shabby Chic interior so i thought i would tell you a bit about it! The interior of Shabby Chic is a vintage styled interior however it doesn't have to be vintage to create the look of Shabby Chic!
Shabby Chic - The easy way!!
An easy way to perform a quick and easy Shabby Chic makeover is To transform your chest of drawers!
First of you simply would paint it an undercoat of the colour you want to show through (it could just be wood in which case you don't have to paint it) Leave to dry!
Then simply paint over it , with a different colour ; when this has dried simply get some sandpaper and sand paper away part of the top coat were you want to to make an authentic look!
You could also add some Decoupage to this look. What is Decoupage though buttercup you may say? Well lets find out...
Decoupage
Another Great thing to do is Decoupage , Many people decoupage their mirror frames it is a wonderful creative thing to do!
You Start off by buying some pictures or tissue paper. The best thing to do it with is thin tissue paper made specially for doing decoupage. Which you can get from some craft shops. It is a simple thing to do , here are some simple instructions:
1. Start off by making sure the item you are going to decoupage is dry and clean (if you are going to paint it first make sure it is completely dry first)
2. Cut out squares of tissue paper or pictures you want to use!
3. Arrange the layout you are going to stick your pictures/ tissue paper!
4. Working in small areas of your frame at a time, take off your bits of tissue paper / pictures and apply them back on with glue, brushing the glue all over the paper!
5. Smooth each bit down carefully using your finger.
6. Continue this until it is covered all over and you are happy with the result.
7.leave to dry then you are ready to use your decoupage furniture!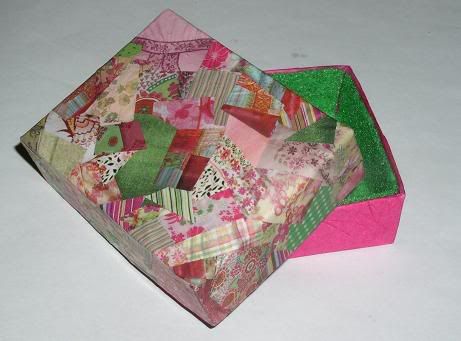 And their you have it , i am a fan of decoupage myself and it is fun to do i can tell you! You can add decoupage to all kinds of furniture, chairs,wardrobes,tables,chest of draws etc.. the list goes on! What i love about decoupage is you can personalize it yourself with your own pictures and it is a great thing to do on a rainy day! So Try it yourself to get the best out of your furniture!
Hope you enjoyed my first section ,